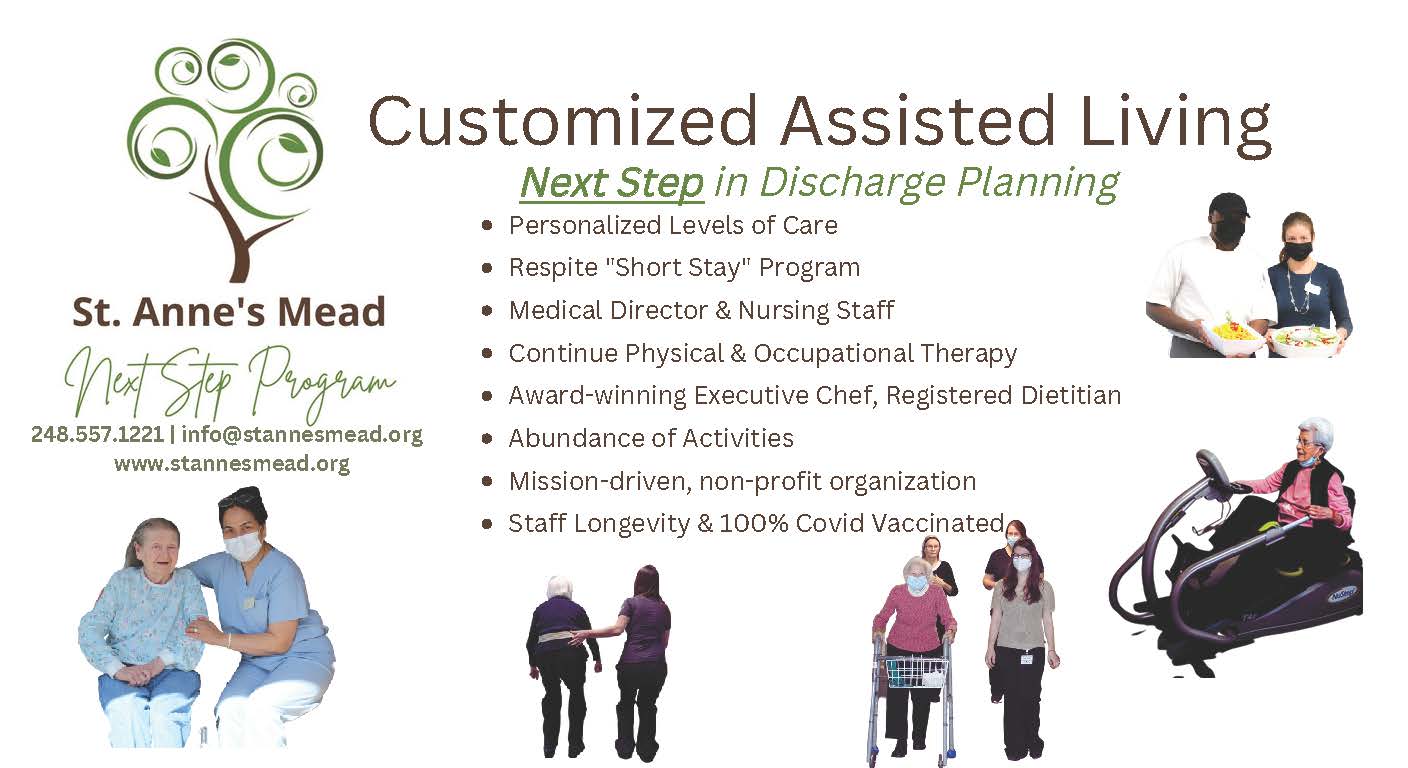 St. Anne's Mead Next Step Program
For families facing the discharge of a senior loved one from a Skilled Nursing / Rehab facility or hospital, and for Discharge Planners seeking the next step for their patients, St. Anne's Mead offers the Next Step program.
The Next Step program offers customized assisted living including:
Personalized levels of care.
Respite "Short Stay" programs from one-week up to two-months.
Medical Director and Nursing Staff.
The ability to continue strengthening and recovering through on-site physical and occupational therapy.
Award-winning Executive Chef and Registered Dietitian.
Abundance of Life Enrichment Activities.
Mission-Driven, independent, non-profit organization.
Staff longevity and 100% Covid Vaccinated.
Call us today at 248.557.1221 or email info@stannesmead.org to find out how the Next Step program can help you today!